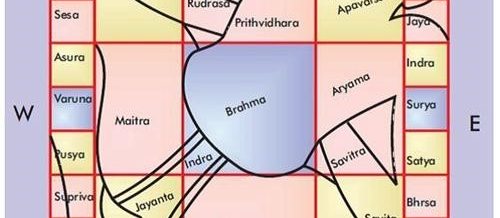 If you are redesigning your home or designing the home from scratch, then you must know that direction plays an important role. In Vastu, the direction has an important role because the wrong placement of things or space can bring immense negativity to home. In the early days, people used to check the direction in all aspects, like the shadow of the sun. However, as times have changed professionals use tools to find the right direction while designing the home space. A tool like a Compass 360 degrees can really help in finding the right direction while designing the space or placing any items.
There are total 10 directions out of which four are important-
Then there are sub-directions-
Northeast (Ishan)  center of South and East
Southeast (Agneya) center of South and East.
Southwest (Nirutya) center of South and West.
Northwest (Vayaya) center of North and West.
Now let us check about each direction-
North Directions as per Vastu-
North is the direction of Kuber and so it is considered as the right direction for the home. Kuber is the god of wealth and prosperity. So having your home direction in the North is the best idea. Moreover, this direction is also known for offering positive energy to the whole home space.
South Direction as per vastu-
Many vastu experts consider south as negative direction, so there shouldn't be any opening in the southern direction. According to some experts, south is the direction of Yam, the god of death. An opening of the main door in this direction can bring many negative vibes.
Known as the powerful direction, it is the direction of lord Indra.  Lord Indra is responsible for prosperity, festivity and power. So your home direction in east will certainly help in getting positivity at home.
West Direction as per vastu-
Known as the direction of stability, West direction is owned by Lord Varun. Moreover, the corresponding planet for west is Saturn. So if having some spaces of your home facing west direction will certainly bring stability. However, it is advisable not to have openings and entries in this direction because it can bring down the chances of income.