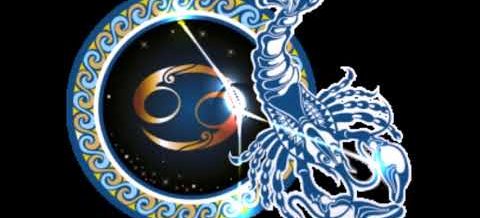 Cancer (June 22 to July 22) is the 4th amongst all the 12 signs in the zodiac cycle. While people belonging to the cancer zodiac sign are mostly known for their emphatic and sentimental nature, they also exhibit strong positive traits such as determination, deep ambition, and etc.
This article would take a deeper look into the zodiac sign and the character traits it exhibits (both positive and negative).
Cancer zodiac sign in detail.
Cancer, influenced by the universal element water and symbolized by a crab, it exhibits both positive and negative characteristics. While the zodiac sign is influenced by several planetary actions to some extent, the moon is the main celestial body that influences it.
Like the moon creates waves on the surface of the water, it also creates waves of emotion and compassion within the people belonging to the cancer zodiac.
Symbolized by the crab, the cancer sign has major significance on individual life.
As crabs have a hard outer shell but are vulnerable inside, the people belonging to this particular zodiac sign also pretend to be strong from outside whereas they are vulnerable in the inside.
Just like crabs can get a strong grasp of comfortable things with their claws, cancer people tend to do the same; clinging to the loved ones with strong efforts.
Cancer Zodiac Sign: Positive Traits:
Cancer born people have more positive traits than negative ones. Some of the most common characteristics noticed among such people are as follows:
Loving
Caring
Emotional
Soulful
Creative
Hard working
Faithful
Protective
Cancer Zodiac Sign: Negative Traits:
While people belonging to the cancer zodiac tend to be harmless, they are not free of the listed flaws:
Clingy
Possessive
Suspicious
Moody
Over-protective
Pessimistic
Heavily influenced by the moon, people with this sun sign have changed regularly in life, and hence their emotional nature and moods vary quite often. However, their loving and caring nature covers up their other flaws.